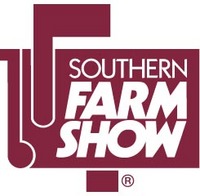 For the past several years,
Dr. Bill Collins
has organized a tobacco production short course for young growers, and the 2010 session runs this week and ends as the students attend the NC Tobacco Grower's Association annual meeting Friday, at the
Southern Farm Show
. Talks at the Tobacco Grower's Association meeting will focus on FDA regulation and its implications for NC tobacco production. This has been
the
topic of interest all winter long, and will remain so for some time. Government regulation will likely move slowly. A scientific advisory panel is in the process of being formed, and no real decisions will be made until this panel is in place. Much more information from the FDA on regulatory progress can be found
here
. The pace of regulatory guidance leaves lots of room for industry and grower insecurity, which has been apparent this winter.
Grower concern has been obvious at the
county tobacco meetings
. At some, growers had yet to receive contracts and were unsure if they would even be growing tobacco this year. These groups had few questions for myself and the other specialists. As January moved on, however, and meetings took me to counties along the I-95 corridor, growers were more engaged. In Johnston, Wayne, and Wilson Counties, folks will continue to grow tobacco, although who they sell to may change.
The mood at the
Tobacco Workers Conference
was also more subdued than in previous years, but the consensus remains tobacco is a crop for which demand will continue. And growers will continue to need our expertise to produce their crops in an economical, environmentally sound, and safe manor.